The easiest way for a healthy life is represented by an active immune system, functioning with maximum efficiency. In the present modern time, man having a hectic life, leading into to a fast pace and in an unsuitable environment, trapped in daily stress and busy in trying to solve the various problems quickly. Due to that he is constantly neglecting healthy diet or skipping the appropriate hours of meal or choosing food product like fast food, carbonated juices and medications which are most often expensive and ineffective against the weakest symptom of the disease. It is important not only how we live, but the manner we survive! Because longevity marked by diseases and inadequacy is not the desirable thing for a man reaching towards old age.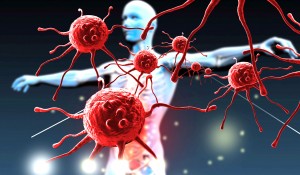 In order to get through comfortably during the cold season and states of stress, the body needs to be strengthened by the natural defense system. If we have a weak immune system, our body becomes more vulnerable and weak in front of any harmful external factor. In addition to the innate immunity and the immunity that develops throughout the life, as a result of interaction of the body with the environment, the body remains under constant risk of disease causing factors; hence, the role of the immune system is to protect the body and to maintain a state of optimal health.
Diet is very important not only for the proper growth, but also in maintaining a strong immune system. Regular consumption of fruits and vegetables, whole grains and dairy products as a part of a healthy lifestyle, contributes to nourish the body, especially the immune system. Also, experts recommend reducing salt consumption, animal fats, sugar and carbohydrates. Among the diets that are found in this period and beneficial for the body are carrots, garlic, celery, cabbage, pumpkin, nuts, fish, foods rich in zinc, etc. Also, sufficient sleep, for at least 7 hours per night, helps balance body functions and thus maintains a strong immune system.
Strengthening immunity is one of the most effective and prophylactic measures against disease. A strong immunity protects us from both serious diseases, as well as any ailment that may occur at the progression between seasons. Ayurveda, traditional Indian medicine, pays great attention to immunity. Therefore the company STAR INTERNATIONAL MED provides a range of ayurvedic natural remedies under Ayurmed brand (A company brand), for people who are willing to strengthen the immunity and preventing specific diseases of cold season.
A prime product is ASHWAGANDHA RASAYAN TAB, a stimulating and rejuvenating ayurvedic dietary supplement, used in case of exhaustion to strengthen the body. ASHWAGANDHA RASAYAN TAB has adaptogenic action that facilitates adaptation to daily stress, prevents and reduces imbalances in the body that can lead to disease, either by malnutrition, lack of sleep, by physical or mental stress caused by toxins or chemicals in the environment. ASHWAGANDHA RASAYAN TAB helps fight anxiety, fatigue, stress, helps restore the body after infectious diseases and as adjuvant in the anti-tumor therapy. ASHWAGANDHA RASAYAN TAB promotes the number of white blood cells and sustains the body to produce antibodies against various infectious agents in the environment. The dietary supplement ASHWAGANDHA RASAYAN TAB can be used by both men and women and children over 14 years, providing calming action on the nervous system and promotes a restful sleep is an efficient anti-aging product.
Another remedy for strengthening immunity is the dietary supplement SPIRULINA STAR. The composition (amino acids, fatty acids, minerals, vitamins, trace elements) helps detoxify and restore the body, thus strengthening immunity. Spirulina (Arthrospira platensis) is a species of blue algae, which contains 65% valuable proteins similar to those of meat, fish, soy, and essential and nonessential amino acids, a wide range of significant amounts of vitamins (A, E, D , K), and in particular vitamin B12. It also contains minerals and trace elements out of which the most important are: calcium, sodium, iron, potassium, magnesium, chromium, selenium, zinc, copper, manganese, cobalt and polyunsaturated fatty acids.
Spirulina is one of the best natural sources of vitamin B12, especially for children and for those who resort to vegetarian diets. In Ayurmed brand product SPIRULINA STAR, the effects of Spirulina are supplemented harmoniously by the herb Ashwagandha (Withania Somnifera), whose main actions are: adaptogen (increases adaptation to stress and overstress), regenerating, nerve tonic, rejuvenating and aphrodisiac, immuno-stimulant, anti-inflammatory and antitumor.
Can be used with good results by both children and  elderly and the people in convalescence stage.
Child immunity can be supported with Ayurmed brand HAPPY KID syrup a polyherbal natural remedy having tonic and regenerator effects on children's body. HAPPY KID syrup is an excellent ayurvedic remedy for maintaining optimum health of children. The active principles of medicinal herbs in its composition act gently but effectively throughout the body of the child and have preventive and curative effects against viral and bacterial infections and also provide strong anti-inflammatory, antipyretic, expectorant and antitussive benefits. It is also an effective immunostimulant.
COUGHEND syrup is an ayurvedic dietary supplement with the role of respiratory system health protection. It has a composition of well-known Indian herbs with tonic and regenerating effect on the respiratory system. This remedy is primarily a good cough suppressant and is effective for combating all forms of cough: dry, productive, whooping. It decongests respiratory tract through its decongestant-anti-inflammatory action, stimulates the secretion of bronchial mucus and thinning, followed by facilitating its expectoration from the respiratory tract.
Can be successfully administered both adults and children for all types of acute and chronic respiratory diseases. Can be used as adjuvant during asthma therapy. COUGHEND syrup can be used preventively during the entire cold season due to its immune boosting effects. For people suffering from diabetes, COUGHEND sugar free syrup is advised.